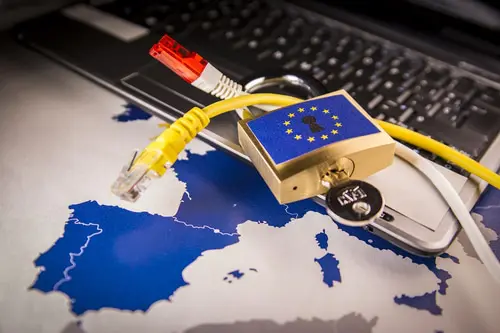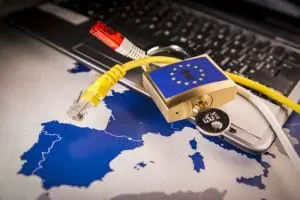 Our Response to GDPR
As a business to business only, telesales, telemarketing and sales outsourcing organisation, we are committed to our responsibilities under data protection legislation, including the General Data Protection Regulation (GDPR) which came into force on 25th May 2018.
See here http://gdprandyou.ie/ for further information on GDPR
GDPR Applies to B2BSell
The company processes business names and contact details identifying individuals and as such this is defined as personal data and data protection legislation, including the GDPR, therefore applies to our services.
Where Do We Get Our Data?
We harvest our data from several sources all of which are obtained under full GDPR compliance, on the understanding that this data is available to their subscribers. The original sources of information include the following only;
Data is further obtained while speaking with organisations on the phone where we obtain their express permission to make further contact with them. We only contact organisations and individuals where there is an expectation of a legitimate interest in a product or service or the products and services of our clients. Not only is this for reasons of compliance but it makes good 'business sense' to only contact people who have a genuine interest in and will benefit from what you're selling. There's no point in 'selling sand to Arabs' or 'snow to Eskimos'

What's the Legal Basis for Processing Such Data as It Applies to B2BSell?
CONSENT – The data has been received with the subject's consent
CONTRACTUAL – Whereby personal data is required to fulfil a requested service e.g. customers & suppliers
LEGAL OBLIGATION – Data is held for the purpose of an obligation under the law
VITAL INTEREST – Processing of data to protect the vital interests of the person concerned (such as GDPR Request for Information)
LEGITIMATE INTEREST – Where data processing is necessary for the purpose of legitimate interests or legitimate interests of a relevant third party
Age of consent
We only hold and process data for people over the age of 18
What We Don't Do
We're a sales company not a marketing company and as such we don't send out email shots unless we have a business relationship with the company or the person concerned. We never send out email shots on behalf of third parties.
How Long Do We Keep Data?
The Regulation states that organisations should only collect data for a specific purpose, use it only for that purpose and keep it only for as long as required for that purpose and we comply with this.
How Data is Stored and Secured?
All our data is stored in the European Union and if that data is stored by a third party, the third party is subject to GDPR and the data is encrypted where necessary. Furthermore, we use anti-virus protection systems, firewalls, and data encryption systems. In addition, we have a business continuity solution in place and data is backed up on and off site in the cloud using two GDPR compliant providers all within the European Union.
Reporting Data Breaches
Should a data breach occur the breach will be reported to the Data Protection Office, within 72 hours whether the data was anonymised or encrypted or otherwise.
How to Check if We Have Data on You
If you wish to find out whether we have data on you, please download our GDPR Request For Information Form HERE and email back to dpo@b2bsell.com. If we have data on you, you can request deletion of the data or correction of inaccurate data, once we've established that we have this data. There is no charge for this service.
Data Protection Officer
We have appointed a Data Protection Officer dpo@b2bsell.com
Are B2BSell Employees & Contractors Aware of GDPR?
All employees and contractors have received GDPR training concerning consent, reporting and security.