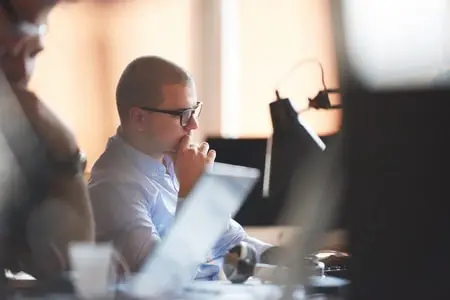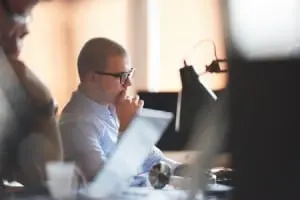 Inside Sales – What is inside sales?
Inside Sales – Basically it's sales done remotely but with human interaction. The term 'inside sales' is used to distinguish it from telesales, as it involves multiple interactions and selling more complex products and services. It's mainly conducted over the phone but can be augmented with webinar and video tools.
Inside sales can work as a replacement for 'face to face' sales in many instances.
What's required for inside sales?
Thorough understanding of the value proposition
Good business knowledge and experience
A reasonable technical knowledge but not necessarily in depth
Integrity
Drive and ambition
A systematic and methodical approach
Intelligence
What's not necessary!
An in depth technical knowledge of the product or service (we can explain this one to  you)
A driving licence
An expense account
Why Use Inside Sales?
According to the Harvard Business Review Inside Sales can reduce the cost of sales by 40% – 90%
According to a recent insidesales.com survey 70% of buyers prefer not to spend face to face time with sales reps
Closer monitoring of sales activity
Ability to operate over a larger geographical area – International from an office chair
Flexibility
Inside sales is growing 15 times faster than outside sales
How Does it Work?
Identify suspects
Qualify opportunities – Are they a 'real' potential customer?
Discovery – Understand pain points and gain insight to the business unit
Without been 'pushy', push their thinking and don't be afraid to share potentially controversial business issues, provided the scenario can be substantiated
Link the solution to;

Outcomes
Advantages
Benefits
Features

Guide to a Call to Action and gain commitment to the next phase of the sales cycle
Understand where and when to call in technical expertise
Qualify opportunities using detailed evaluation matrix
Know when the sale is ready to close and when a 'buying signal' is flagged, then ask for the order