Cold Calling Tips – 10 Tips about Cold Calling You Need to Know
Cold Calling Tips
(1) Be well prepared before calling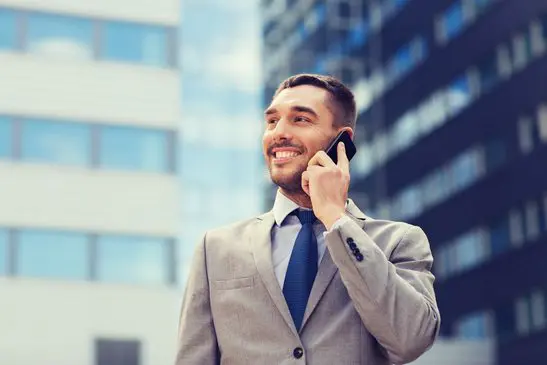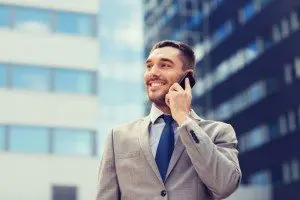 Cold Calling Tips – As a very first step, think about what you want to achieve with the call you are about to make. It may seem absurd but you need to define the objectives of the call, whether it's an appointment, attend a webinar, sign up to a service or indeed buy something.
Additionally, your questions need to follow a logical order.
(2) E-mail or calling – What to do first
Think about how many E-mails you read per day. Also, how many of those may be erroneously recognised as Junk E-mail? So the chances are pretty high that your prospect missed your E-mail.
So why don't you call instead of writing an E-mail? Your approach will seem much more personal and if you ask the question "did you get my email?" the response is almost always "no" where upon the conversation is about a missing email and not your great product or service.
Follow up emails are fine, as people don't pick up everything you say and they may also need to explain to another colleague what you're selling.
(3) How to overcome nervousness
Practise! It's as simple as that. As long as you are well prepared – Don't worry; – Just remember you're trying to help the person on the other end of the phone.
(4) How to overcome objections
Objection handling is a 'skills set' all of its own! Here's the check list;
Ensure you've understood the objection correctly and put it in context
Ask them to qualify their objection e.g. when was the last time it happened
Politely test the depth of knowledge about the objection
Ask more questions to ensure that you understand their object and it's not just a misunderstanding
If they say they're not interested ask "any particular reason?" avoid saying "why not" which can come across as rude
Remain determined. Do not give up as soon as you hear sentences like "We already have this covered" or "Not interested".
Try to secure their contact details and 'opt-in' permission for future marketing, as most companies look for alternatives at some point.
(5) When is the best time to call?
Although research will tell you that you should call on Thursday between 4PM to 5PM in order to get the best results, try focusing more on yourself. When is the best time for you to make Cold Calls? Are you able to concentrate more in the morning or in the afternoon?
Of course you should always call during working hours. No one will be interested in buying a product or service from you if you just woke him up or disturbed his family vacation. Furthermore, always double-check the time zone they live in.
As a rough 'rule of thumb' Friday afternoon can be the worst but Friday mornings the best.
(6) How sales questions should be asked
Always try to keep your questions as simple as possible. Nevertheless, you should definitely use business speak but be careful about it or otherwise you won't receive a meaningful answer. Try avoiding many multi-clause sentences where possible.
Moreover, try to address the points of your counterpart by listening carefully. Your goal is to engage in a constructive dialog instead of listing arguments and ending up in a monolog.
(7) Improve your opening statement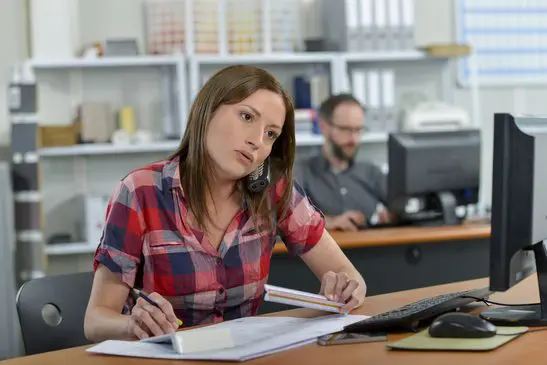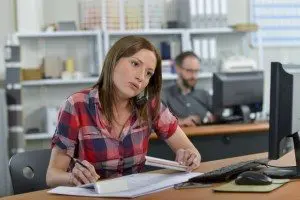 The opening statement is probably the most important point to remember, 'You don't get a 2nd chance to make a 1st impression. Always try to make the person feel "special"; in some cultures this is more important than others.
A high impact opening statement which borders on been controversial but is yet completely professional is a great way to grab attention and garner curiosity. If you're a fan of the TV show Mad Men, the skills of a Don Draper will come in handy here. This is not just a good cold calling tip but can be used in our sales literature and website!
If you use sentences like "We worked with companies similar to yours before", why not name a few?
Also, by asking whether or not they already heard of the company you are calling from, it will have the effect of getting their attention as they have to stop and think for a few seconds. Also, you will be able to gauge their perception of the company, either positive or negative or whether they are aware of everything you do!
(8) Gatekeepers
Always keep in mind that they are only doing their job. Although it can be frustrating if a gatekeeper is curious and keeps asking questions, stay polite. Try not to simply sell your product to them and most importantly clarify the benefits the company will gain from it. Note their name for a return call; use it next time as if you know them, acting familiar. We will be returning to the issue of how to handle 'gatekeepers' in a future blog.
(9) Qualifying Questions
There's an objective to the call but you also need to qualify or determine if it's a real opportunity so we use the age old system called BANT – Budget, Authority, Need and Timescale. To find out more about this topic see here
(10) Call to Action
Every call has an objective whether it's an appointment, attending a webinar, signing up to a service or indeed buying something, so you're qualifying questions need to work towards the Call to Action (C.T.A.) as a logical conclusion. So don't be afraid to ask!
So there we have it, Cold Calling Tips – in 10 easy to use tips!
If you want to know more about Cold Calling, click here to see an older blog entry I made