How to Increase Sales – Five Basic Steps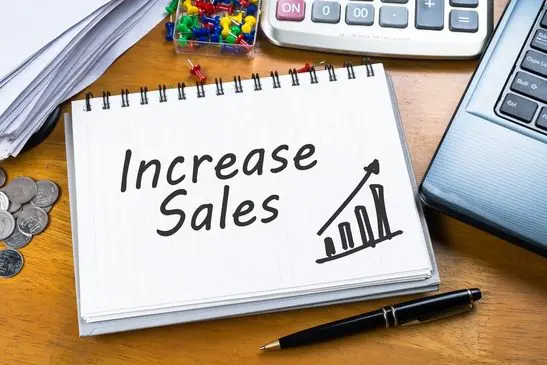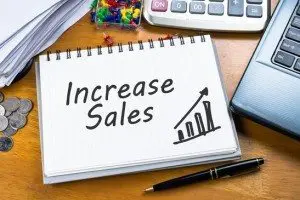 A sale is a process and like any process it can be taught, albeit there are characteristics of a good salesperson, here we outline five steps on how to increase sales. Although most of what we talk about here is applied to the consultative selling process, it can apply to almost any selling situation
Define Your Target Market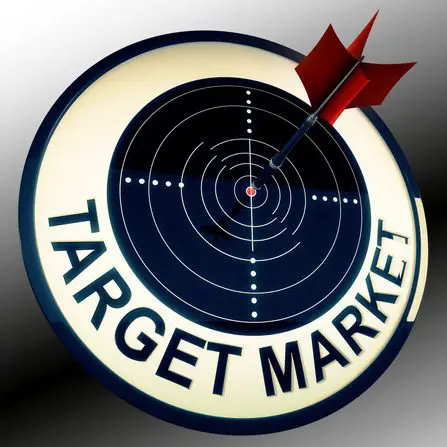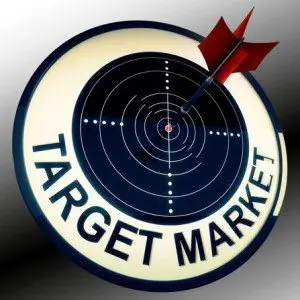 First it's important to define your target market, what's known as the Ideal Prospect Profile, in other words what does a customer for your solution look like. The rationale here is straight forward, if your product or service is solving a problem, who has this problem, how much do you understand their domain and how do you solve their 'pain points'. We cover this is more detail here https://www.b2bsell.com/target-markets/
Understand your Value Proposition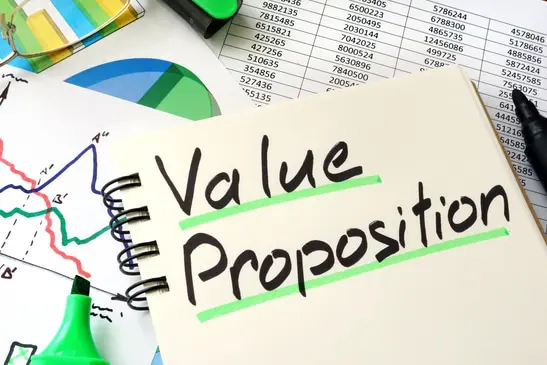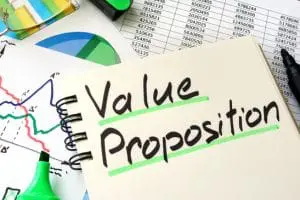 What's the promise of value to be delivered with your solution, it should clearly articulate why someone would want to buy from your company;
(1) How your solution solves a problem
(2) What benefits a customer can expect
(3) What's the return on the investment (ROI)
Understand your Differentiator (or USP)
Defining your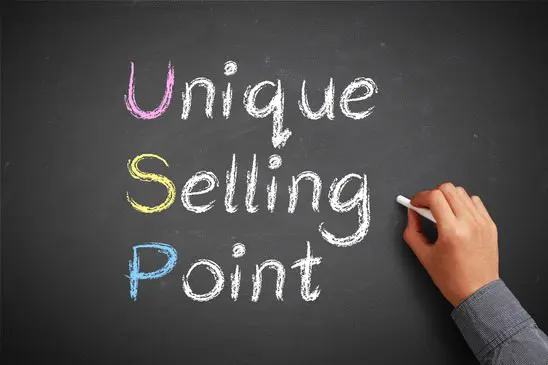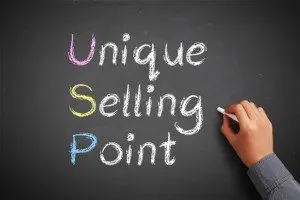 target market, understanding and been able to communicate your value proposition is all very well but you also need to be able to define what makes you different and offers a competitive advantage over others. We've covered this in more detail here https://www.b2bsell.com/unique-selling-point/
Understand the Sales Cycle and Numbers
Part of the sales proc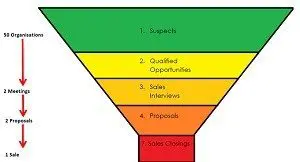 ess is a numbers game; understand the numbers and you have a framework for judging and refining the effort. In consultative selling there are a number of phases in the sales cycle for example see left.
If you understand the conversion ratio at each phase of the sales cycle you'll understand the quantity of effort to generate sales. Furthermore you can increase sales by improving the ratio; measure and improve.
Link Features, Advantages, Benefits and Outcomes
There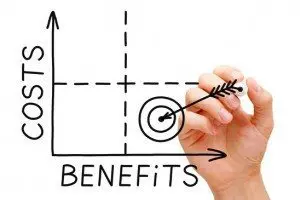 's an old maxim in sales benefits sell not features and it's still true. A number of years ago we learnt about the FABO chain, linking Features, to Advantages, Benefits and Outcomes.
For example
Features              – Fully integrated solution
Advantages         – Reduces administration and saves time, Visibility across the business, Data entered only once
Benefits               – Improved data integrity and audit trail
Outcomes            – Real time view of the business, Piece of mind, Increased value of the business
This is not a detailed guide, just an introduction to How to Increase Sales – Five Basic Steps. We cover some of these topics here https://www.b2bsell.com/4-questions-every-company-needs-answer/