Tool Used By Best Sales People – Free SCOTSMAN Qualification
All Projects

---
Tool Used By Best Sales People – Free SCOTSMAN Qualification
Overview
Have you ever spent your time working hard on a sales, only to find it's never going to close? Well, we all have and no doubt will do again in the future. Sometime sales people know in their 'hart & sole' it's never going to close but feel pressure to fill an otherwise empty pipeline with something.Sometime it's just blissful ignorance.
Either way we're wasting our most valuable asset – TIME. The trick is to identify the important characteristics of a successful sale, what to look out for that will tell you whether you'll win the business or not.
In a 'complex sale' while the sales cycle takes a month or more, I like to use a two stage qualification using two method FAINT (covered here in our blog) at the initial stage and SCOTSMAN where you've completed the requirements analysis stage.
The SCOTSMAN system is more complex and we're giving away our free Excel spreadsheet which simple enables you to fill in and find out if you're going to get the order or not.
Definitions
FAINT = Funds, Authority, Interest, Need, Timeframe
Sales Cycle = The phases or stages in the selling process e.g. finding a potential customer, meet them, making a proposal, the agreement
Complex Sale = When the sales cycle takes one to eighteen month, it's nothing to do with how complex the product is. Selling Mineral Water is a simple product but closing a deal with a distributor could take several months
---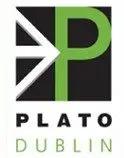 Plato Workshop – The Secret to Generating Sales Leads
Thursday 10th March – Click the Button Below to Download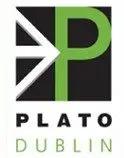 Plato Session – Business Generation
Tuesday 10th May – Click the Button Below to Download
---